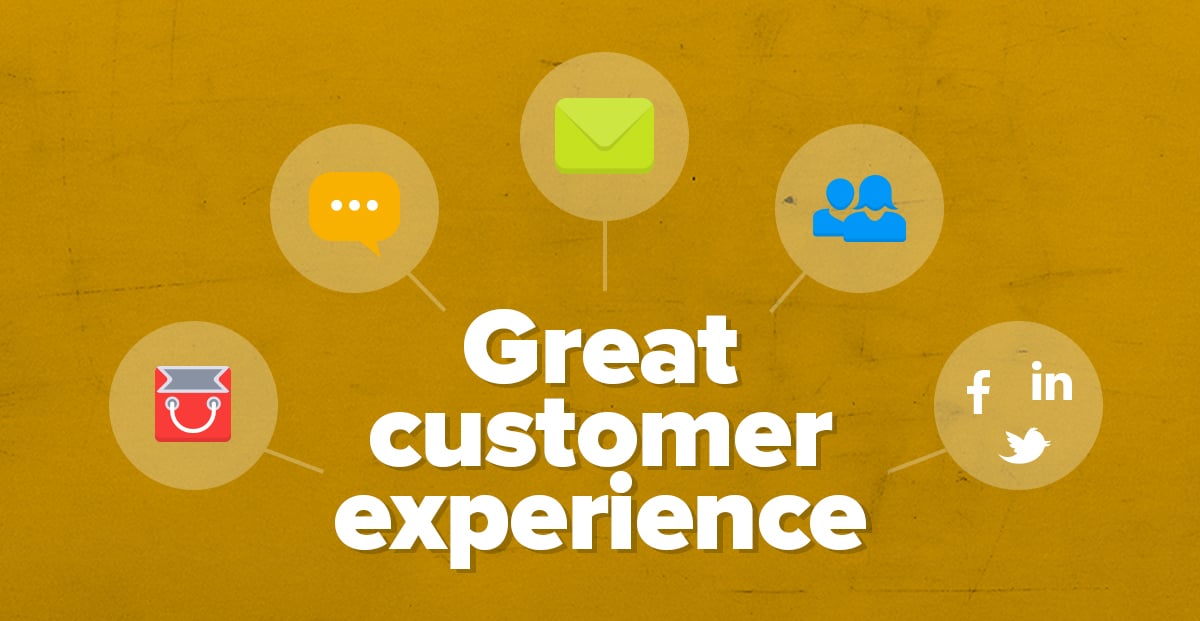 The growing number of online shops and the development of ecommerce, in general, took the world by storm in the past decades, and this industry just keeps growing. The rising number of purchases made over the internet proves that modern customers prefer online shopping to physical stores.
With that in mind, each website that adopted ecommerce has one more thing to worry about: customer experience. Due to its customer-centric nature, ecommerce has grown significantly over the years.
There are two main reasons for this: the explosion of internet users and mobile users. That basically means that modern consumers prefer making their purchases over the internet and their smartphones. In both cases, customer experience is what really matters.
The trick is to automate your online shop to provide the best customer experience to each visitor, every time.
Coping with the changing ecommerce landscape is the main challenge that all retailers are experiencing but there are some good strategies that they can apply to remain competitive and relevant.

The omnichannel approach
The omnichannel approach is the main focus of both big and small players in the business world. It basically means providing a unified buying experience for each individual customer across channels that they prefer. Regardless of the type of device people are using, they can easily return to the platform after each purchase, which further increases their propensity to use your services.
This approach is more than just a sales tactic. It was meant to encompass the relationship and experience each customer has with a particular brand across different channels, platforms, and devices.
By combining technology, content, and the use of data, online businesses can deliver a seamless customer experience so that they win over the hearts of their customers and gain more revenue.
So, if a customer has an impeccable experience on the web, it should be the same on mobile. It's that seamless experience which successfully syncs multiple channels that gives your customers an increased level of personalization and convenience, which has a positive impact on their buying decisions.
Now, if you provide an omnichannel approach, you'll get better data on customer behavior, interactions and preferences because the number of customers who favor a mixed platform experience continues to increase.

Chatbots, AI and NLP
Harnessing and capturing customer data is a crucial part of growth and essential to improving customer experience. Automation and personalization are at the very heart of providing a cohesive and unified experience. We already mentioned the importance of harnessing customer data, but it's also important how you use that data.
Scalability is one of the biggest challenges of personalization because it's quite hard to provide the best customer experience to every visitor. The only way to provide brilliance at this scale is by embracing modern technology solutions such as chatbots, artificial intelligence, and natural language processing.
In fact, chatbots with the best AI and NLP automatically process, analyze, and make all necessary modifications based on the previously captured customer data. Depending on what you do, these chatbots can be easily customized to better suit not only your needs, but the needs of your customers as well.
Chatbot platforms such as SnatchBot.me allow you to fully customize your chatbot to better suit your business needs and the needs of your customers, and provide a flawless customer experience with each interaction.
Aside from being easy to implement in your daily operations, chatbots with the best AI and NLP will use sophisticated learning algorithms to adapt to the tone of conversation with each customer to deliver the most personalized experience.
Chatbots are also one of the best ways to automate all repetitive tasks, email marketing, and customer support to boost your workforce and ensure the best results. On top of all that, chatbots allow customers to chat with them in real-time.
By doing so, they improve customer experience but they also increase conversion rates by giving potential customers the ability to ask questions and get answers on demand.

Automate email marketing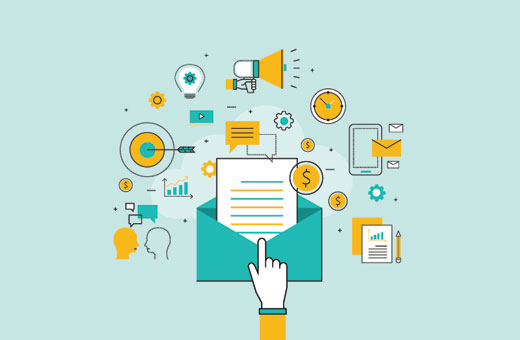 Communication with your customers is one of the most important things in ecommerce. Since you'll be using email marketing to reach wider audiences, you might just automate your email marketing to get better results.
You can do so by making emails more friendly and upbeat so that they actually encourage your customers to return, and informative enough to supply your customers with important information. Your automated emails should all fit this objective.
To avoid frustration, your automated emails should contain ads, product offers, and content that's fully relevant to your customers.
Therefore, using real-time information such as product-browsing history or location is a good way to make recommendations and offers. It's important that these offers and recommendations are according to the interests and preferences of your customers.
Your automated email marketing should be interest-targeted as that's the most effective way to retain your online customers but also communicate with them successfully. That also means that you'll know the preferences of your clients, so that you can send them automated emails with similar products as the best recommendations.
That way, you're providing each customer with personalized services, which guarantees better customer experience.

Customer support
Great customer support means great customer experience, since it all comes down to this. Great customer support is what will give you a loyal customer base. This is also where chatbots and artificial intelligence can be of great use to you.
With the right software, you can turn your customer support into the most useful knowledge base that will be your best employee that works 24/7. Adding an intuitive knowledge base to your online shopping website is a great idea.
We're not just talking about frequently asked questions here, we're talking about the entire database of how to use your services. Chatbots with the best AI can be your little automated soldiers that will solve all support requests quickly and easily but, most importantly, in a timely manner.
By offering instant answers to your customers on demand, you'll create a smoother customer experience. Automation means simplicity and replying to commonly asked questions should be as simple as it can possibly be.

Boost your workforce with automation, don't replace it
Automation isn't supposed to replace your workforce, it's supposed to make it more efficient and let it focus on more important things that require actual skills. So, by embracing automation, you can now use your workforce for things that are closer to achieving your business goals.
Automation will take repetition out of the equation, but there are still a lot of things that require your attention and the best way to tend to those things is by letting your workforce fully focus on every particular aspect of your ecommerce to ensure maximum success.
Automation is just one of the best ways to support your workforce while doing business today and by putting your workforce and automation together, you will ensure the most exquisite customer experience for all visitors.