There are hundreds of websites created every single day. Whether you are running a business, blog, or personal website you need your site to stand out from the competition. Making your website as professionally as possible will bring you in the most traffic, and ultimately the most money. The following are a few elements that can help you bring traffic into your site and make your website more profitable.
Visual Appeal
Every popular social media site, business page, and successful blog have one thing in common. They are attractive or engaging. They draw the reader in and keep them there. Your website must have a pleasurable or unique look to it. A stunning website will bring in customers that will want to stay and browse the content of your page longer. More traffic will mean more views of your products or adds which means more money in your pocket. You don't even have to have an advance programming or graphic art background to make a visually appealing website. There are tons of sites such as Wix and WordPress that let you design your own site for free!
Choose a Method of Making Money
There are plenty of ways to start bringing income in from your website. You can use advertisements, marketing strategies, memberships, and many other options at your disposal to bring money in from your site. Choose the option or options that you think will bring the most revenue in to from your site. Be sure to balance content and ads as well. Large video playing ads may make you more money, but they may deter viewers from revisiting your site. Find a balance that fits your personal needs and website.
Functionality
You can have an incredibly beautiful site, but if it falls short on functionality then it will fail. You need to make sure the site is made and arranged in a way that makes navigation simple for a customer to understand. Do your research into successful website designs and learn how to make your website engaging and functional. A site that annoys and frustrates your customers will make them not want to come back to your site or buy your products. Taking that extra time to really polish your website will bring in more revenue in the long run.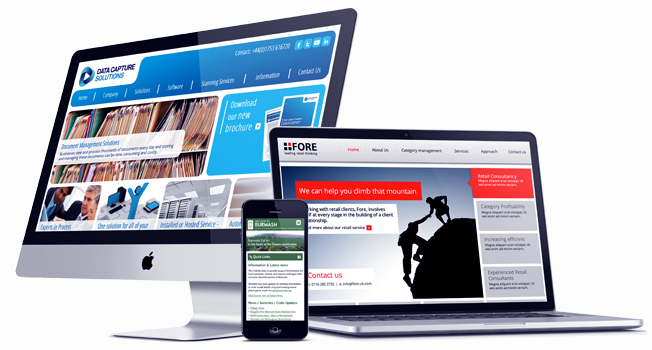 Keyword Optimization
All of this is a great start to making your website appealing to your audience, but your site can still fall short if you don't have any traffic. There are free tools online that can find keywords for your site that will bring in clients with interests specific to your website, but if you have the time and resources then getting someone professional to look at your site is your best bet. If you have a site that has a useful post about converting pdf files to excel documents, then someone with the right skills can tell you exactly how to throw in certain words or phrases that will bring in the most traffic.