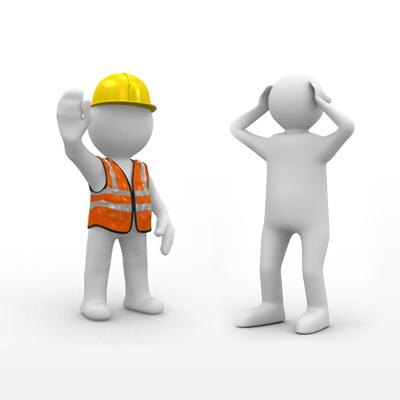 It has been found that many businesses do not regard fire safety training for their staff as a necessary expenditure, despite the fact that it is a legal requirement. Every premises, be it residential or commercial has a risk of fire to a greater or lesser extent. Fire-related accidents often results in severe injuries and sometimes death. And this can only be prevented through fire safety training. It is therefore necessary to impart knowledge to those persons who are responsible for the safety of their employees and the whole structure.
Who should be trained in fire safety program?
In a commercial establishment whosoever is assigned a part of work that is closest to the safety equipment should be ideally the first choice to get the know-how of the exact working of these equipment's. The fire safety equipment may comprises of several accessories including fire hoses, safety belts and blankets, fire extinguishers and much more to add which are required during emergency procedures. Dealing with these specific instruments require training courses to get used to working with these tools in times of emergency. The basic understanding of operating these equipments can save countless lives during emergency situations.
What does the training course involves?
The training program includes
Theory of fire
Fire triange
What is fuel and how fires start?
Employees must understand the nature of fire and how devastating it can be. People are trained in what to look for around the building as they go about their daily work. Safe combustible waste management and smoking are also a part of the course. The trainer explains the fire-safe behaviour, the dos and don'ts related to electrical appliances, response to the fire alarm, how to get out of the building, how to call the fire service and what to report to them. Also a brief explanation on how to use different types of fire extinguisher and the types of fire they should use and not use is an important part of the training program. This part of the course is only for that staffs who deals with fire extinguisher to aid their escape.
Most importantly, people are trained and given hands-on-training on how to behave when they discover a fire. They are given clear instruction on how to assess the fire and the situation, the escape route and the effective use of correct fire extinguishers. Moreover, businesses are encouraged to carry on routine fire excavations, to ensure that every staff knows the plan and follow it effectively. The training should be appropriate and effective as a part of the overall emergency plan.
Besides the knowledge, behaviour of the people also needs to be modified to prepare and prevent them to deal with a fire. The building characteristics and the characteristics of fire also influence a person's response time and evacuation. Therefore, an adequate level of fire safety knowledge and preparedness is essential to reduce             time delay to start evacuation. It is necessary to inform people about the importance of immediate evacuation from the building of fire origin.
Fire safety drills is also a valuable and effective methodto transfer people's training into practice so that they are able to respond more accurately and quickly during a fire. Research has revealed that the elderly and young adults are at a higher risk of fire related accidents and injuries that the middle-aged adults. So, specialised fire safety training program relevant for all age group should be developed and imparted. An increased level of fire safety training is related to a greater accuracy of response in a fire and the level of fire safety knowledge and response to a fire will be different among people of different age group.
What factors are included in fire safety inspection?
Final exit doors and stairways must never be obstructed and should be capable of being opened easily and immediately from inside while the building is occupied
Fire resisting doors must be kept closed when not in use
Large quantities of combustible waste produced should be removed to an outdoor storage area away from the building
Gas cylinders, Flammable liquids, aerosols and materials accountable to combustion should be separated from other storage
Equipment and Machinery should be testedand checked regularly for signs of damage, wear and overheating. Faulty equipment should not be used
Visual checks are required for most of the systems including fire alarm system, lighting system, fire hydrants and fire extinguish hose reels.
If your organisation requires a competent fire safety program trainer, you may contact Lighthouse Risk Services specialised in designing training program to reduce the dangers of fire through effective know-how and key training.