When you are the owner of a shopping site, your first and foremost objective will be to ensure that the objects posted on the website get sold. For that, you have to present the objects on the website in a proper manner. When a potential customer is visiting your website with the plan of buying an object, the only thing she will be able to view is its image. Hence, it is the image, which will have to play a major role in convincing her for buying the material. This is where the importance of an excellent image lies. You cannot expect the customer to buy a thing even when she cannot view it properly in the image, which has been placed on your website. Hence, if you find any of the images in your ecommerce website in bad shape, you should immediately go for a retouching process. This can help to shoot up the revenues significantly within a short time.
Get Right Sized Images
It is important for the potential customers to view the images perfectly. Only when they can see the images they will move a step further to buy them. You should include three different sizes of the objects on your ecommerce website. These include:
• Thumbnail
• Main
• Zoom
You will have to check out whether all sizes of the images can be seen perfectly on the website. It is essential for all sizes of the images to occur in the right manner. Only then you can expect the sales of the object from your website to go up significantly. For this, you might need to crop and resize all the images.
Use Pictures to Let the Customer Decide
A picture surely speaks a thousand words. It is more true when the website that you have is an ecommerce one. No matter how much you write about a thing, you will hardly be satisfied. You will never be able to express about an object the way you yourself feel about it. Hence, it is better to show the customer what it actually is. Hence, you should always go for an image when it comes to describing an object on your ecommerce website. However, make sure that you are putting on a good picture. This is where the process of image retouching becomes relevant. And when you do that, you are sure to attract more customers.
Go Responsive with Properly Resized Images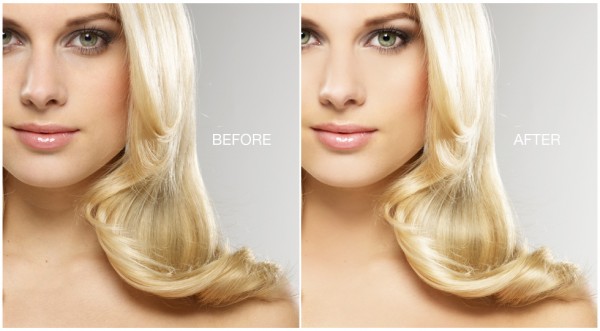 When it comes to image retouching for an ecommerce website, you will need to keep in mind a number of things. Always remember that the size of the image should be just the perfect to be viewed in different types of devices. These days, you will find majority of the people using their handheld mobile devices to view your website. Hence, you need to plan your website accordingly. The photos that you are going to post in the website should appear properly in different types of devices. Hence, you can easily go for a responsive design, so that it caters to all kinds of devices at one go. For this, you will also need to resize the images. In fact, you will need to have the images retouched and resizes for better performance.
Make Photos Look Better with Image Retouching
Are the images of the objects posted in your ecommerce website properly clicked? Is everything in the images perfect? You need to ponder over these questions when you are expecting a good performance from the ecommerce website. In many cases you will find that the images have not been clicked properly. Either the framing is wrong or the composition. In many photos, the lighting might also not be up to the mark. A retake might be an option in such a case, but it is expected to cost a lot of money. The easier option, in fact, is to make these photos appear better through images retouching.
If you are planning to do the retouching yourself, you can get software for that. However, as you will have to post quite a few photos on the website, it is better to outsource the task of image retouching and resizing to get the best results.
Content Share by Logo Creator Team Image Retouching Company India