It never fails.  Every year at this time, no matter how much I'll tell myself that I don't need to buy anything, I still get caught up in the temptations of all the holiday sales.  We're constantly bombarded by deals day after day that leave us salivating to overspend on Black Friday.
This year, I had a plan.  I was only going to buy things that we really needed.  I wasn't going to get caught up.  This year, we only needed one thing:  a new washer.
We already researched everything and even picked on out.  Of course, we'd be spending a good amount of money on it, so we shouldn't be buying anything else.
Nonetheless, this morning I woke up and browsed through some of the deals.  I saw a 46″ LCD TV for $399 with free shipping from Best Buy.  I came close to losing all discipline.
Before I knew it,  I was trying to talk myself into buying a new TV.  Sure, we are happy with our two TV home, buuuut it would be nice to have a TV in the bedroom.  After all, that would save me from walking the 10 steps to the next room to watch tv.  Sure, we were already spending a bunch of money on a washer, but it's only $399.
I even had the item in the store shopping cart before I stopped myself.  Wait a minute!  What am I doing?  Stick to the plan.  Step away from the TV….
Luckily, I was able control myself and stop the money from bleeding out of my pocket.  But it's so easy to get caught up in the moment.  That's exactly how the retailers planned it.  They know market psychology and how to prey on your impulses to get you to spend money.
Here are a few tips to help you to not overspend on Black Friday:
Make a List
Take the time to make a list of the items that you plan to purchase on Black Friday.  Start with your list of necessary items and work your way down.  Then plan ahead with your list of items and work out exactly where the sales are for the items on your list.
Keep your list in writing, so that you can mark off items as you go.  Most importantly, having  a written list will help you stick to your plan.  If its not on your list, don't buy it.  This will help you stay away from those impulse buys.
Set Your Budget
Making a list will help you out when you set your budget.  But beyond your list, you will also want to allocate a budget for some extra purchases, just in case you find a spectacular deal.
The best way of making sure that you stick to your budget is to use cash.  So you can determine ahead of time your budget for shopping.  Then instead of using a credit card, take that amount out in cash.  That way you can visualize exactly how much you have to spend and you have a hard cap on your shopping expenses.
Do Your Homework
Plan ahead for your Black Friday.  Check out all the deals ahead of time.  You can easily find the sales online in advance.  Then you can easily compare and figure out where to get the best prices.  Then you can strategize your day.  To help you out, I previously listed some ios apps to help you shop for Black Friday.  You can find them in my post here.
Doing your research in advance will help you find the best deals so that you don't overspend on Black Friday. It will also ensure that you stick to your game plan when you hit the stores and don't get caught up in the excitement of shopping.
Final Thoughts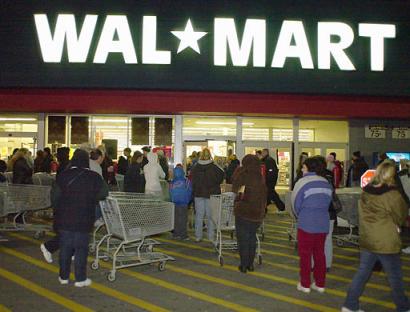 It's easy to get caught up and overspend on Black Friday.  We often find ourselves in a situation where we are living beyond our means.  The retailers and advertisers are not out to help us save, no matter what they tell us about about their great deals.  Their goal is to get us to spend our money.  It's up to us to stick to our plan and stick to our budget.  
Happy Shopping!
Have a Happy Thanksgiving!