I always thought that Blog Engage would do well if they started an affiliate program. They provide a valuable service at reasonable rates to help bloggers syndicate their articles through their social article directory.
I guess the guys over at Blog Engage were thinking the same thing. They just launched their Blog Engage multi tiered affiliate program, Affiliate Lights.
What does Blog Engage do for You?
Blog Engage is a social article directory that I've been using for some time now. Similar to sites like technorati. They allow bloggers to post a link to their articles and other bloggers can vote on the post.
See the green voting badge at the top right of this article? That's to vote for this article on blog engage.
This syndication and voting system gives the blogger exposure around the blogosphere as other blog engage members can read and vote on their articles.
As the article gains votes, it becomes more popular and moves closer to the front page of the directory. In essence, this gives the article an opportunity to go viral as the gain in exposure and popularity results in more votes.
The articles that I've had become popular on Blog Engage have resulted in hundreds of new visitors back to my blog.
The best part it's free to join and participate in their services and enjoy the benefits of getting your blog articles more exposure to the world.
These are a few of the SEO and other benefits that you gain from Blog Engage:
Automatically create do follow backlinks for every article you write.
Increase your SERP on all Search Engines.
Grow your reader base with our real community members.
Increase your overall blog traffic.
Gain more readers for your blogs content.
As you can see, you get quite a few benefits from joining the Blog Engage community.
So, if you can get all of these benefits for free, why join the subscription service?
Paid Subscription Service Features
Blog Engage offers a number of upgraded services that's well worth considering.
First of all, it's extremely cost effective to upgrade.
Their subscription services start at $1.99 a month.
However, the benefits of subscribing well outweigh the cost of the service. This is the number one factor when considering subscribing to any service. Are you getting back good value for the price?
Let's see what's included in the service:
Google Adsense Revenue Sharing.
Automatice Submission to Blogserp.com
Automatic submission of all future blog articles.
Automatically fills in the title, description and tags.
Automatic hourly or daily updates searching for your blogs new content.
Automatically submit one or multiple articles per RSS Feed Update.
One free vote with all RSS Feed articles submissions.
Do follow backlinks from every submitted blog article.
Create your blog profile and start building brand awareness immediately.
A couple of these benefits are worth further mention.
While you can certainly manually submit your stories with the free membership, it's an absolute timesaver whenever you can submit articles automatically through your rss feed. This way you are never in danger of missing a submission. Furthermore, you get an automatic vote through the rss service which gives you an extra boost towards that front page.
Keep in mind also that blog engage bundles it's services with an automatic submission to their sister social bookmarking site, blogserp.com.  So with the single membership, you are essentially joining two social bookmarking directories.  This doubles your opportunity for exposure.
The best benefit to joining the subscription service is having the opportunity to revenue share through google adsense. This feature itself will pay for the cost of the membership fee. Your ads will get displayed on every story page that's visited by a member or from organic search engine traffic.
Just consider, if you join the $1.99 plan, it will only take a couple of clicks on your adsense ads to recoup that money.   Also, when you take into consideration the opportunity for your content to go viral as you gain votes and popularity, you can only imagine that your google adsense is going viral at the same time.  At the same time, your own blog is gaining exposure and opportunity for profit.  Your potential for profit increases exponentially with these features.
Become an Affiliate
If revenue sharing through adsense isn't enough, you also have an opportunity to earn additional profit through the Blog Engage affiliate program.
When you sign up as a Blog Engage affiliate with Affiliate Lights, you earn 25% of all memberships sold through your affiliate link.
However, that's not the only benefit. Affiliate Lights is a multi-tiered affiliate program, so you also earn a percentage whenever a sub-affiliate signs a new member as well.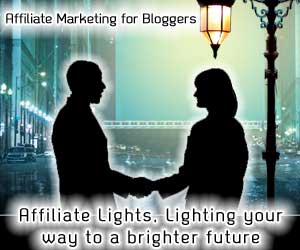 Gaining Exposure through Socializing
Regardless of which membership level you chose, take this as an opportunity to join a social network.
In this day and age, social media and social networking is on the rise. The opportunity to get your content in front of others and have them recommend that content to their network is absolutely invaluable. When you think about getting your content to go viral across the net, social networking is one of the best ways to get viral exposure.