Sports tourism is more than just a competitive activity. Apart from averaging 3 to 4 billion each year in Australia's economy only, sports tourism attracts a hoard of sports fun thereby commanding international acknowledgment; where best to exercise your financial muscle than a venue with limitless opportunity? In July, Australia raked in big from the football event held there. The best teams in the EPL and La Liga gave four of the country's cities overwhelming exposure due to the live coverage of the multiple events. Tickets to the renowned Melbourne Cricket Ground sold out earlier than anticipated and this resulted into ticket holders auctioning them online to turn a handsome profit.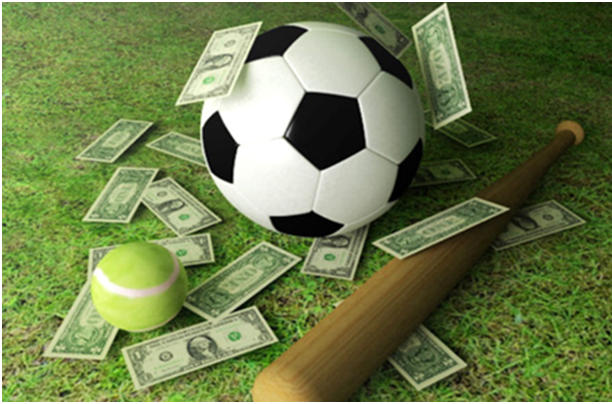 Apart from relishing in the thrill of watching their favorite sports, sports tourists take thetime to tour and buy artifacts to remind them of the awesome time they had.
Needless to say, accommodation is also a major contributor to a thriving economy, albeit occasionally. At sports tickets brokers such as Ticketgum, it is all about rebranding sports tourism and making it a regular event globally. Worth noting, however, the fan base is as diverse as it can get. Whereas some sports like golf will attract fans in the top spenders' bracket, others are mostly attended by the middle class. This will affect the economic scales, but it balances out eventually; the middle class arrives in droves, unlike their wealthier counterparts.
Having noted the economic benefits sports tourism brings, nations around the world are now bidding relentlessly to host the sporting events.
The overseeing authorities thence demand the highest quality from nations wishing to host. The sporting grounds must be ample and portray the highest degree of neatness and style. This has clearly turned out to be an influencing factor, leading to many countries designing state-of-the-art sport arenas. A perfect example is when Sidney played host to the Major League Baseball's opening series. Of the 100,000 enthusiastic fans who attended the four-day event, 25,000 were sports tourists.
Sport tourists have proudly earned the acclamation of being the biggest spenders during such events; they come ready to supports their favorite teams as well as party hard to celebrate major wins; statistically, they spend three times more. Whether casual or passionate fans, they all agree that attending sport events in other countries is a show of their love for the game and gives them a chance to explore new exciting ventures. Such opportunities are provided by the many entrepreneurs who have transform sports tourism into what it is today; it has grown in leaps and bounds.
As a marketing platform, sports tourism shares a few things with fantasy sports.
You would be surprised to know that most of the sports tourists started off playing fantasy sports. Within no time, they made their fantasies come to life by attending their favorite sports wherever they are being held in the world. It is an everyday activity for them. Well, though the spouse may complain now and then of this eccentric obsession, it is worth the risk. Sports tourists get to experience the entire package exclusively.
Sports tourism is for everybody. You can also kill two birds with one stone; attend your favorite sports while touring and exploring the beauty surrounding you.